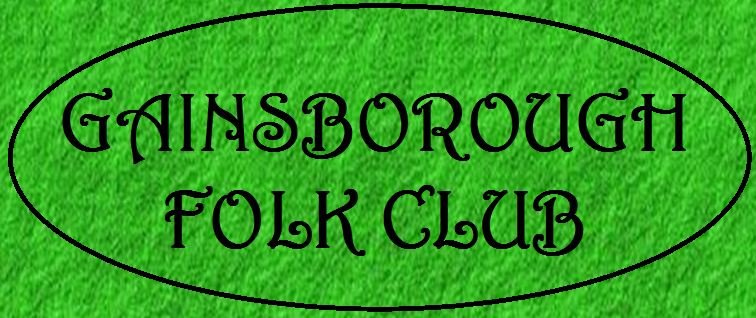 Gainsborough is a small market town in north west Lincolnshire (England).
The folk club is small but extremely enthusiastic and friendly, and this site should tell you everything you need to know about it, but if you have any questions, please email, or telephone (01427 838726), or just turn up at the
Melrose Club
Melrose Road,
Gainsborough,
DN21 2SA,
(map here)
on alternate Friday evenings from about 8:30 (ish) pm.
The usual format is a singaround, although we occasionally book guests.
For more details, please see the dates page.

Access
We can now provide assistance for our less able visitors in the form of a stairlift to the first landing; leaving only 4 steps up to the first floor.
The lift has been kindly donated by Paul Lancaster and installed by the Melrose Club


You can also keep up to date by following our Facebook Page

Latest News


************************ UPDATE *****************************


The good news is that the Melrose Club will reopen on Friday 30th July. We hope to be able to restart the Folk Club on 10th September, but will be watching developments closely.
Paid membership of the Folk Club includes membership of the Melrose Sports and Social Club. At our AGM, we agreed to change our membership renewal date to 1st January in line with the Melrose Clubs financial year to make subscription payments more simple.
The Melrose Club now have a new management committee and are hoping to be more business-like in the future and consequently have stated that in line with their constitution :

All visitors and non members must physically sign in on arrival

They have also proposed :

a possible small payment for non members
a possible increase in bar prices for non-members.

It therefore makes sense for regular visitors to the Folk Club to pay the annual subscription (£15 single/£25 couple) so that these are not applicable.
In addition the Melrose Club committee have decided that as a result of the opening restrictions during the last 18 months where no subscriptions have been paid, once the club has re-opened, a reduced single subscription payment of £5 - to cover the period between September and the end of their financial year in December- will be required.
We have decided that for existing paid up Folk Club members this will be paid from club funds.
The easiest solution for Non Folk Club members- and most cost effective for regular attendees- is to include this in next years subscription- so by paying £20 single or £30 couple membership as soon as possible after restart you will be paid up until January 2023


---
Site Map

Mission Statement
Constitution
Equal Opportunities Policy
Membership Form Download

Dates
Festival 2004
Festival 2005
Festival 2006
Festival 2007
Festival 2008
Festival 2009
Festival 2010
Festival 2011

Links
Performers Gallery
The Ukulele Group
Lincolnshire Folk Website
Stitherum

If you encounter any problems with this site PLEASE email,


If you are wondering where this background came from check out this site.
---